Pediatric Team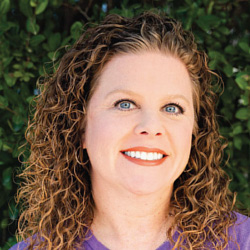 Jennifer
Patient Coordinator
I have been part of the Tipton Team since graduating from Texas Tech in 2000! Outside of work, my husband and I stay very busy with our three children: Averi, Jayci, and Kiser. Thanks to the Tipton's, I have certifications in CPR, Nitrous Oxide monitoring, Dental and Orthodontic assisting. I am grateful for the wonderful friendships I have made with co-workers and patients throughout the years.
Jenny
Patient Coordinator
I joined the Double T Smiles family in 2019 as a Patient Coordinator for Dr. Roger. I was born and raised in Lubbock, and I graduated from Texas Tech with a BA in Social Work. I have been happily married to my sweet husband, Chad, since 1998. We have two amazing sons, Owen and Wesley. We are also the parents of two spunky dogs, Scrappy and Roscoe.
In my spare time, I enjoy watching my boys play baseball, going to movies, listening to music, dining at Tex-Mex restaurants, camping, gardening, and shopping.
I am very blessed to get to work with the wonderful doctors and staff, and of course, all the sweet patients!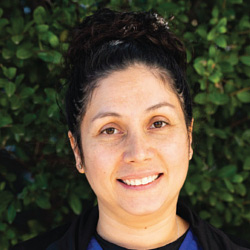 Leslie
Dental Hygienist
I graduated from Amarillo College in 2007 and joined the Double T team in 2010. My daily goals are to continually improve my professional knowledge, provide proficient care to every patient every time, and teach each patient the importance of dental hygiene.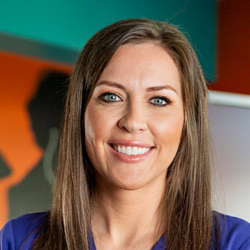 Tammy
Dental Hygienist
I joined the Double T Smiles family in 2015, and I honestly couldn't love my job more! I graduated in 2014 from Amarillo College with an Associate of Applied Science degree in Dental Hygiene. I am very passionate about educating patients on their oral health, making connections, and sending them home with shiny smiles! Working in pediatrics is so fun and rewarding. Our amazing little patients, their families, and our friendly and energetic team make it impossible to have a bad day.
Outside of work, I enjoy spending time with my husband and our two little girls. I have a passion for music—playing the piano and singing. I am very blessed to be a part of the team here at Double-T Smiles and getting to do what I love while having fun at the same time.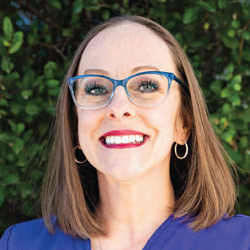 Wendi
Pediatric Clinician
I have been a part of the Double T Smiles family since 2014. I began as the sterilization coordinator and received my certification as a dental clinician shortly after. I am now Dr. Roger's assistant and enjoy helping out where I can.
When I'm not at work, I enjoy spending time with my husband and our kids as well as reading and watching sports.
Orthodontic Team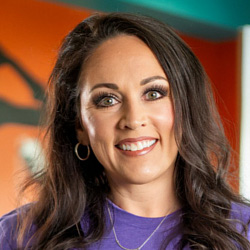 Tara
Orthodontic Patient Coordinator
My name is Tara, and I'm a patient coordinator for Dr. Nadene. You could say our whole family has been part of the Double T Smiles team for many years because we have all been patients of Dr. Nadene. That includes myself, my husband Abner, and our twin daughters Kiersten and Kelsie. I joined the team in 2013 and honestly look forward to coming to work each and every day! I love my work family and all the families that visit us each day.
As for my family away from work, we welcomed two sons-in-law into our family in 2016, and then our family quickly grew by two more! We were blessed with our first grandson, Ridge, in 2017 and our second grandson, Briggs, in 2018. Outside of work, we spend every spare moment possible with our kids and grandkids!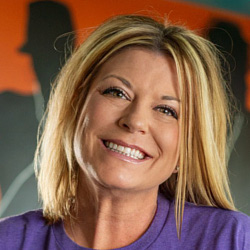 Brooke
Orthodontic Financial Coordinator
I have been with Dr. Nadene since May of 2006 as a Financial and Patient Coordinator. When I am not with my amazing team at Double T Smiles, I hang out with my husband, Coy, and soak up every enjoyable moment of life on the farm. The rest of my time is spent loving on my fur babies.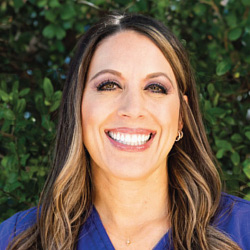 Melissa
Orthodontic Treatment/Marketing Coordinator
Hi, I'm Melissa and I joined the amazing Double T Smiles team in 2007! I began as the orthodontic patient coordinator. In 2008, I became a certified orthodontic clinician in addition to the marketing coordinator. I found my current role as the treatment coordinator in 2013. I truly enjoy my job and getting the opportunity to build relationships with our patients and their families. I love helping create beautiful smiles every day, as well as planning and organizing fun contests and events for our awesome patients.
I am from Shallowater and graduated from Lubbock Christian University in 2005. I am married to my husband Wade and we have been blessed with our precious girls, Hope and Gracie, who keep us very busy! We love being outdoors, visiting our family's ranch, going to sporting events, being involved in our community and church, traveling, and most of all spending time with our family and friends.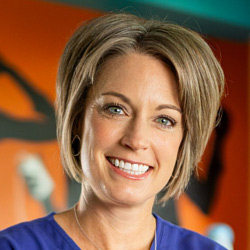 Robin
Orthodontic Clinical Coordinator
Hi! I'm Robin. I was born and raised in Amarillo, Texas, and began my life in Lubbock by attending Texas Tech University. I graduated with a Bachelor of Arts Degree and married my sweet husband, Matt, in 1997. We have a daughter named Macy who keeps us very busy and entertained.
I joined the Double T Smiles team in 2007 and am currently the Orthodontic Clinical Coordinator. I really enjoy working with our team in caring for our patients because our patients are the BEST! Dr. Nadene provides her clinicians with constant on-the-job training and continuing education courses, which helps me to feel confident in implementing the unique treatment plan of each and every patient. I am also Specialized Orthodontic Assistant Certified—if you have questions regarding your child's treatment, ask me!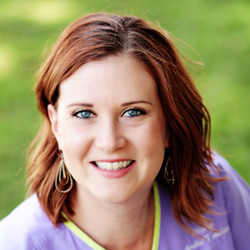 Olivia
Orthodontic Clinician
Hello! My name is Olivia. I grew up in Michigan, but have called Texas home since 2007. I joined the Double T Smiles family in 2014 and what a blessing it has been! I love my co-workers and look forward to making a difference in every patient I see.
My family includes my husband Josh, our two boys Jace and Jett, and our dog Bear. My sons are proud New Home Leopards. When I am not with your kids at Double T Smiles, I am usually enjoying the outdoors with my family.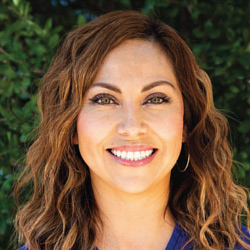 Sonia
Orthodontic Clinician
I joined the Double T Smiles team in 2017 as an orthodontic clinician. I love my job and all of the people I meet on a daily basis. I'm also bilingual and can help communicate treatment plans to families when needed.
When I'm not at work, I'm usually spending time with my family and friends, playing soccer, doting on my son, or doing crafts with my daughter.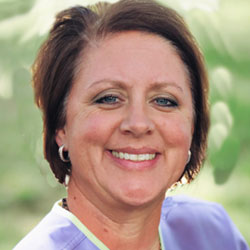 Amanda
Orthodontic Clinician
I have been a part of the Double T Smiles family since 2000! I started in sterilization and then moved to the orthodontic clinic as a clinician. During this time, I graduated from Texas Tech with a B.S. in General Studies (my areas of focus were Natural and Behavioral Sciences and French). Shortly after, I completed my RDA Certification.
Since 2008, I have been the lab technician for the office. I fabricate appliances (rapid palatal expanders, space maintainers, habit appliances, etc.) and acrylic retainers! Recently, I have had the privilege to a part of the NAM (nasoalveolar molding) team by fabricating the bases of the NAMs in the lab. I love the lab life but, every once in a while, you may see me working with patients in the clinic or helping up front with scheduling!
When I'm not at the office, I love spending time with my sweet husband Matt and our two kiddos. Life is never dull at our house and days at home are my favorite! I enjoy playing the trumpet in the church orchestra. I also serve on the PTA boards at two different schools and love to volunteer my time to help where it's needed. When time and schedule allow, you may just catch me with a Harry Potter book in my hand, just enjoying the moment.